THE SONIC VOODOO TOUR
STYLUST BEATS & ESSEKS
W/ SPECIAL GUESTS
Ticket Info & Links:
Click below to become a better person:
PHOTO CITY
543 Atlantic Ave,
Rochester, New York 14609
Doors/Show 7pm / 18+ / $15 adv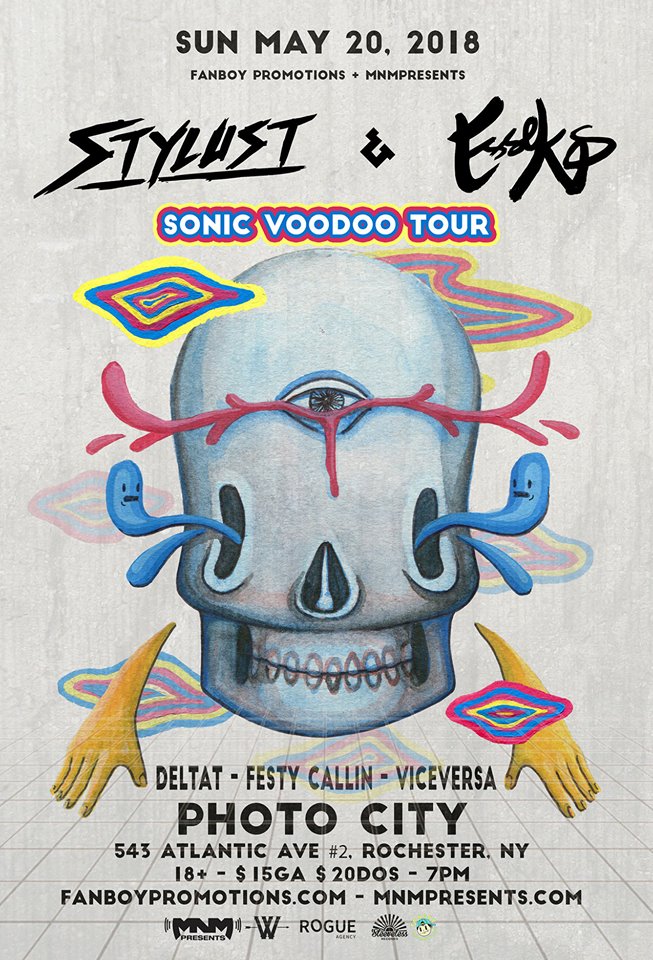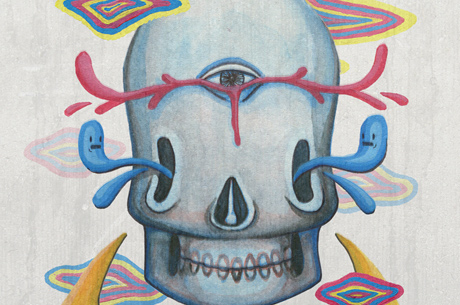 SUNDAY, MAY 20th
@ PHOTO CITY
Stylust Beats
(LA/Sleeveless Records)
Known for his sleeveless, whimsical synergy with the fans, Geoff "Stylust" Reich has been creating his own counterculture since he was a teenager. A skateboarder and hiphop devotee, this dubstep DJ's talent for fusing rap hooks and bass beats with electronic music has earned him the rep as a creative renegade carving his own path.
With a style that captivates lovers of any music with a pulse, this Canadian-bred Los Angeles DJ has emerged as a frontrunner in the new wave of EDM. Blending classic turntablism with cutting edge tech prowess, Geoff has been touring as Stylust Beats since 2008.
He has toured all over the United States, Canada and Costa
Rica, headlining major festivals, including Shambhala, Coachella, Envision and Burning Man, to name a few. Now sporting his fourth album, BANDANA, Geoff is poised to rip the sleeves off the EDM status quo, blazing a new trail of sound under his own label imprint Sleeveless Records. Stylust is a consummate pro with a passion for his art form and global respect within his reach. His style is best described in his own words: just "Rip Your F*ckin' Sleeves Off!"
Esseks
Esseks (Sam Eckstein) is a Brooklyn based producer and visual artist. His music ranges all the bass-centric genres with a focus on the off-kilter. The diverse elements of his music are tied together with Esseks' subtle but instantly recognizable sound. It is dark but in a playful sense. Cartoon Villain music you could say. He has built up a large catalog of music since his first release in 2012 and put out releases with Wakaan (AZ), Gravitas Recordings (TX), Foundations Recordings (CA), and Smokers Cough (NY) along with a number of self releases and collaborations with artists like Yheti, Space Jesus, GDP.
Local Support:
Deltat | Festy Callin | Viceversa
More info TBA
Hosted by
Fanboy Promotions
MNM Presents