THE GRABBITZ SHOW
GRABBITZ
W/ DABIN . EYES EVERYWHERE & MORE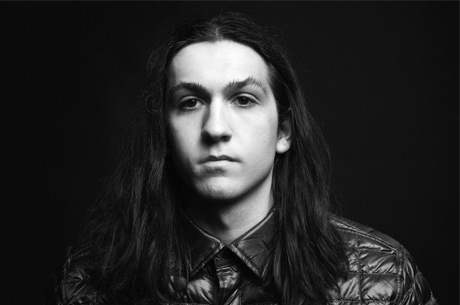 FRIDAY, JULY 28th
@ WAITING ROOM
Grabbitz
› grabbitzmusic.com
› facebook.com/grabbitzmusic
› twitter.com/grabbitz
› instagram.com/grabbitz/
Welcome to the musical mind of Grabbitz; where immersive beats are topped with addicting vocals, all expertly performed and crafted into the new soundtrack of your life. Grabbitz combines elements of pop, rock, and hip-hop; all of which are being glued together by a rhythmic, electronic heartbeat.
His unique style has garnered over 2 0 million Spotify streams, and has landed him a feature on Deadmau5 's hit single Let Go ft. Grabbitz, which has over 9 million Youtube views, and reached no. 11 on Billboard's Hot Dance/Electronic Chart.
All of Grabbitz's work is written, produced, recorded, and mixed by him alone; this warrants a level of true artistic expression not found in many mainstream acts. All of this translates to a live show performed like a band, leaving Grabbitz right where he is meant to be…front and center.
w/ very special guests
Dabin
› https://www.facebook.com/dabinmusic
› https://twitter.com/iamdabinlee
› https://www.instagram.com/dabinmusic/
Eyes Everywhere

› eyeseverywheremusic.com
› facebook.com/EyesEverywhereMusic/
› twitter.com/eyeseverywhere
Dusty Bits
› facebook.com/dustybitsmusic/
Produced by MNM Presents