COLLISIONS FALL TOUR
BRO SAFARI
w/ ELECTRIC MANTIS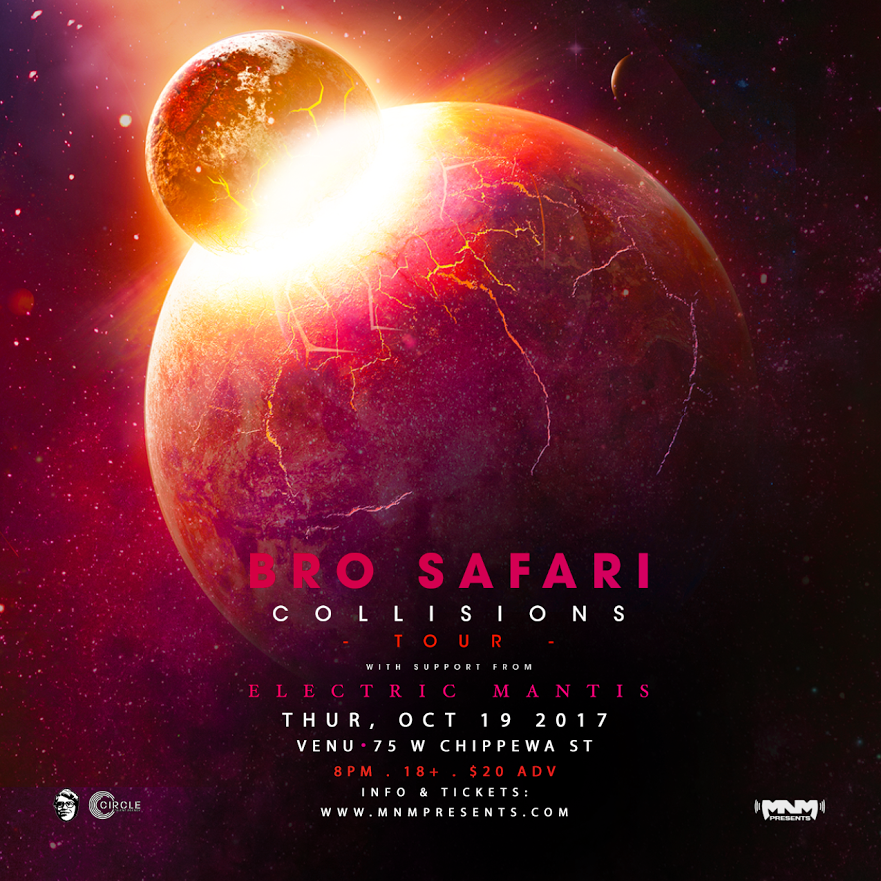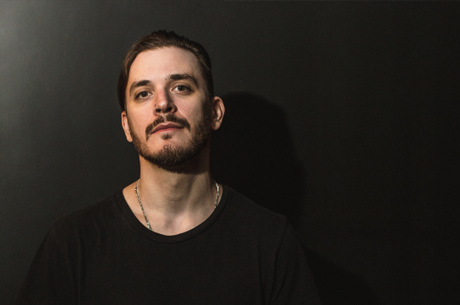 THURSDAY, OCTOBER 19th
@ VENU

Bro Safari
› brosafari.fm/Website
› brosafari.fm/Facebook
› brosafari.fm/Instagram
› brosafari.fm/Twitter
› brosafari.fm/Spotify
› brosafari.fm/YouTube
› brosafari.fm/Store
› brosafari.fm/Live
Producer Nicholas Weiller, known to millions as Bro Safari, continues to brand the industry with a searing impression of his hip-hop influenced trap and huge moombathon mixes, that have earned him his stripes alongside some of electronic music's biggest and best.
As prolific on the live circuit as he is in the studio, Bro Safari's tour calendar has spanned the globe's most notable music events, with appearances' at Lollapalooza, ULTRA Music Festival, Electric Forest, TomorrowWorld, Mysteryland, Electric Zoo, EDC New York and many more, it's no surprise that radio mixes for the likes of BBC Radio 1's Diplo & Friends and Annie Nightingale have been in demand for the airwaves, taking his sound to a global audience of millions.
In support of the new EP "Collisions" his tour kicks off this fall with Electric Mantis & MC collaborator Armanni Reign. These shows present and future are readied to drive his status as one of the most promising, bubbling forces in US electronic music.
Electric Mantis
› facebook.com/ElectricMantis/
› twitter.com/electric_mantis
Brought to you by
MNM Presents